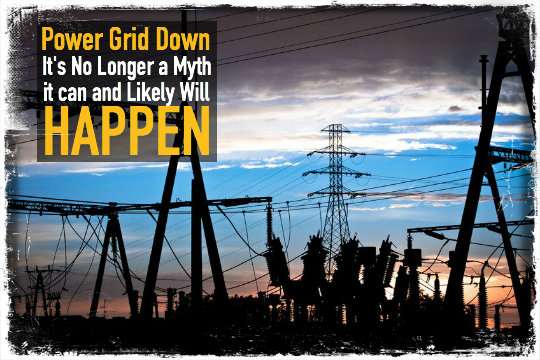 According to reports not only can China cause the lights to go out, at least two other unnamed countries can as well. We can only speculate, but Russia comes to mind, as do some Middle Eastern countries. Countries where mutually assured destruction is welcomed.
The conventional wisdom used to be that if any kind of attack were launched, a counter attack would follow assuring that both countries would suffer greatly. However, certain countries may welcome such an attack so "mutually assured destruction" is not a deterrent any longer. This also assumes that the United States is capable of launching a counter cyber attack, can we, and would we is the question.
Unfortunately, too many people in this country depend on municipalities for their energy and water. Energy would include electricity and natural gas. A clean water supply is critical to every living thing and even a small disruption would be catastrophic.
Before you could get out the door, the local grocery stores would be cleaned out of bottled water. What if several or a dozen cities were targeted. Relief agencies would be overwhelmed and not be able to respond quickly with water and all water sources would be suspect, so any water you consumed would have to be bottled water from a retail store, relief agency or water you had previously stockpiled.
It has also been reported that Russia may have a so-called satellite killer in space. This means in essence that the United States is a "sitting duck". Communication systems could be destroyed or disrupted before an attack on the power grid happened.
See full story on prepforshtf.com